Private Lessons, Clinics, Schools, and Music Therapy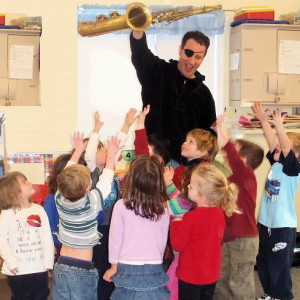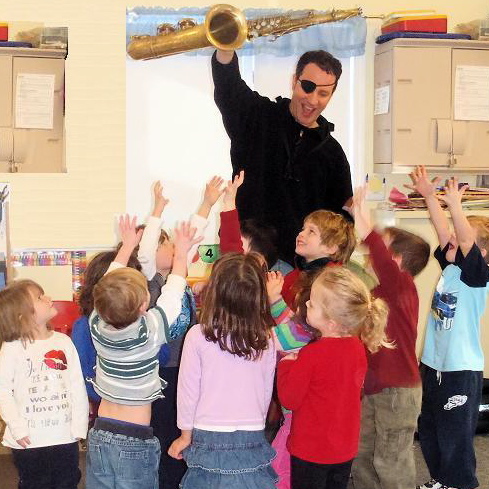 Mr. Wilensky offers private lessons in saxophone, flute, piano, theory and composition. All ages and levels are welcome; over 30 years of experience; local references available. Learn how to read, improvise, compose and play all styles of music. Mr. Wilensky also offers music therapy for mentally and/or physically challenged students, conducts clinics and master classes worldwide, and frequently performs at schools and libraries. CONTACT for more information.
"Dan teaches so much more than notes and technique . . . he teaches music."
– Jordan Wason
My son has been working with Dan for over six years.  From their first encounter, they have had a special bond.  Dan has created a unique music therapy program for my son, who has special needs.  Music plays a major role in my son's life, and we are very grateful to Dan for all the musical experiences and opportunities he provides each week.  He understands my son's special love for music and as he teaches, he patiently and creatively encourages my son to explore, create, and enjoy all types of music.
– Mary Jane Waller
Dan's helped me so much through the years.  I'm incredibly grateful for all the doors he's opened for me.
– Ty Halverson
"Dan is an inspiring teacher whose experience as a professional player shines through as an instructor to students of all ages.  Any musical genre is fair game for study or performance.  His patience is without limit and he understands the nuances and intention of any music put in front of the student, whether it's fully notated contrapuntal Bach or a Charlie Parker lead sheet."
– Byron Seward
Since I started studying with Dan, I have not only been able to quickly advance my level of playing, but have also learned skills outside of being a musician. Dan is a fantastic individual who both teaches and enables students to become better musicians. I improved drastically after only a few lessons with him, and I can definitely say that you will always come out of each lesson with something new.
– Niraj Mali
"Dan makes sure that you are getting the proper information and training you need to excel in the professional music world no matter the venue or genre.
– Max Roark
"Dan has been a terrific piano teacher for my beginner 4 and 6 year olds. He's kept the hour sessions interesting and engaging for my sons. I cannot believe how far they have come in such a short period!  My oldest is reading music, excited to perform his songs for family and friends, and very happy to practice, all because Dan is such a great teacher.  Dan is always on time (even when we're not) and dependable, and he's very creative in the ways he keeps the sessions fun for the kids. I know many parents in our town would say the same about him, many of whom have been sending their kids to Dan for years. Dan's been a force in town not only for giving kids a love and talent for music but also volunteering his time to give kids the chance to perform."
– Sarah Kroon Chiles
"Great lesson yesterday!  I'm feeling so great about how much I'm learning and how much fun it is having you as my teacher/mentor/inspiration/cheerleader along this fabulous journey . . . YOU ARE THE BEST!"
– Kim Christman
"I'm certain that my eagerness to get to my next lesson each week is because of Dan's ability as a nurturing teacher."
– Dr. Richard Cohen
"Thank you Mr. Dan!  We had so much fun dancing, singing, and playing music with you!  Hooray for Mr. Dan the Music Man!  We hope you come back to visit soon.
– Love, the children and staff at ABSeas