About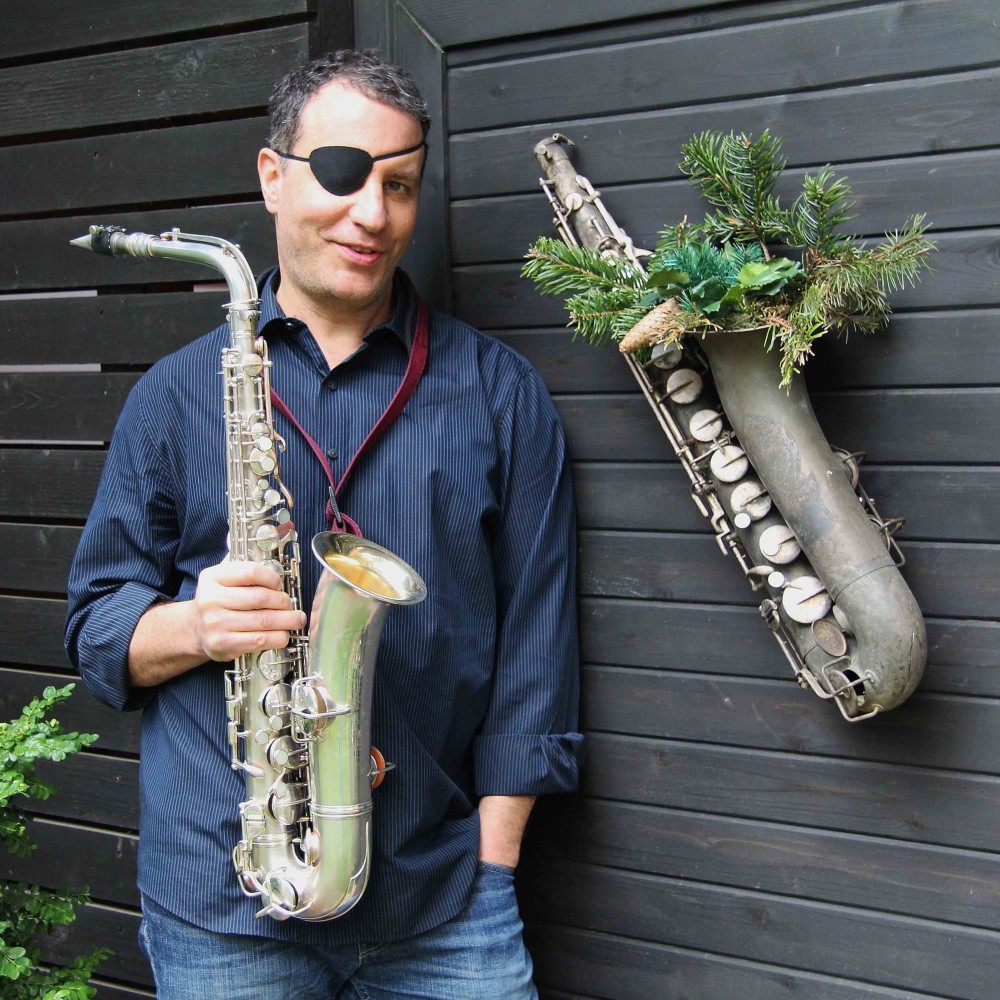 TOURED & RECORDED with hundreds of artists, including Ray Charles, Joan Baez, Santana, Steve Winwood, Jack McDuff, R. Kelly, Melissa Manchester, Mick Jagger, The Roches, Faith No More, Terumasa Hino, Hall & Oates, Freddie Jackson, Linda Eder, Mark Murphy, Cornell Dupree, Bryan Ferry, Joe Locke, James Brown, Deborah Harry, Peter Moffit, Darlene Love, Keith Washington, Manhattan Transfer, David Bowie, Donna Summer, and Madonna. Played on over 250 records.
PLAYED & ARRANGED numerous commercial jingles, film soundtracks and TV themes, including The Nanny, Hollywood Squares, Sex In The City, ESPN Sportscenter, The Montel Williams Show, A Chorus Line, The Bodyguard, and Hairspray.
PERFORMED on The Today Show, The Tonight Show, David Letterman, Rosie O'Donnell, The Arsenio Hall Show, The Uncle Floyd Show, and The View.
WON a National Endowment for the Arts award for Jazz Performance and Composition, 2 Emmys, and many gold and platinum records.
LED or been a member of dozens of bands, notably Slickaphonics (w/Ray Anderson and Mark Helias), Jack McDuff, Who It Is! (featuring Cornell Dupree, Richard Tee, Will Lee and Steve Gadd), and Rick Derringer's TV house band for Joy Behar's Way Off Broadway.
FEATURED in the music for the Emmy-winning PBS children's show Between the Lions.
APPEARED in music videos with David Bowie, Steve Winwood, Martika, and many others.
MENTORED hundreds of of private saxophone, flute, piano, composition, and music therapy students. Conducted master classes and clinics around the world. Performed at numerous schools, hospitals, nursing homes, retirement communities, and prisons.
---
Dan Wilensky was born in Ann Arbor, Michigan, and moved to Berkeley, California the following year. Music was in the air at the Wilensky house: every family member played at least one instrument, and family jam sessions were frequent. He began piano lessons at age 8, and saxophone at 9 after he attended a Duke Ellington Orchestra concert. Wilensky flourished in the superb Berkeley public school music program, and studied saxophone privately with BHS grad Steve Elson, and his teacher, Hal Stein, and classical piano with Julian White. As a teenager, he street played, performed with schoolmates Benny Green, Craig Handy, Paul Hanson and Steve Bernstein, gigged with local bands, won top honors in various competitions, performed at the Monterey Jazz Festival three times, and was a guest soloist with the Woody Herman Orchestra. When he was 17, Wilensky studied for a year with jazz legend Joe Henderson, and received a scholarship to the Eastman School of Music.
The summer after high school, Wilensky heard that Ray Charles was looking for a lead alto player for his big band. He auditioned, and got the gig. "Ray told me to be in LA on Monday. It was surreal," he recalls. After six months with Ray, a brief stint at Eastman, and six months with jazz great Jack McDuff, he moved to New York.
"It was like starting all over. I was street playing, doing rodeos out at Nassau Coliseum, and playing funerals in the Village," says Wilensky of his first year in the Big Apple. He recorded, gigged and toured with dozens of small groups, including Nitesprite (Paul Adamy, Rob Aries, Andy Bloch, Joe Bonadio, Vaneese Thomas, and Dave Weckl), Who It Is! (Cornell Dupree, Steve Gadd, Will Lee, and Richard Tee), and Slickaphonics (featuring Ray Anderson and Mark Helias). In 1986, Wilensky worked in the house band at the Playboy Club, played Bob Fosse's Broadway show Big Deal, won a National Endowment for the Arts award for jazz performance and composition, and toured with Steve Winwood playing saxophone and keyboards. He subsequently played on numerous commercial jingles, film soundtracks and TV themes, and can be heard on over 250 records, including hits by Santana, Madonna, R. Kelly, Freddie Jackson, Deborah Harry, Donna Summer, Bryan Ferry, Mark Murphy, Keith Washington, Hall & Oates, Melissa Manchester, James Brown, Rory Block, Manhattan Transfer, and Faith No More.
Other career highlights include touring with Joan Baez as her pianist, recording and performing in videos and TV shows with David Bowie, Steve Winwood, Martika, and Sheena Easton, playing with Rick Derringer in the TV house band for Joy Behar's Way Off Broadway, and gigging with Ben E. King, The Four Tops, The Temptations, Carole King, Cab Calloway and Aretha Franklin. Wilensky has also appeared on The Today Show, The Tonight Show, Late Night With David Letterman, The View, The Rosie O'Donnell Show, The Arsenio Hall Show, and The Uncle Floyd Show, and performed regularly at many of New York's legendary clubs, including The Bitter End, Kenny's Castaways, Mercury Lounge, The Bottom Line, The Village Gate, Sweet Basil, Mikell's, Seventh Avenue South, and The Lone Star Roadhouse, as well as larger venues like Madison Square Garden and Avery Fisher Hall, and iconic European locales such as New Morning (Paris), Quasimodo (Berlin), and the Montreux and Stockholm Jazz Festivals. Wilensky was also featured extensively in the twelve year run of the Emmy® – winning PBS children's show Between the Lions. In addition, he wrote two saxophone method books, Saxophone Technique, and Advanced Sax.
Currently, Wilensky performs, records, and teaches in Portland, Oregon. His records are available at CDBaby, Amazon, Spotify, iTunes, and other fine channels. His popular book, MUSICIAN! A Practical Guide for Students, Music Lovers, Amateurs, Professionals, Superstars, Wannabees and Has-Beens is available in paperback and E-book editions at Wilensky's E-store, and at Amazon.
---
Dan plays soprano, alto, tenor, baritone and C-melody saxophones, flute, alto flute, piano, and keyboards. Dan uses Selmer saxophones and Bari reeds.
CONTACT DAN for private lessons, master classes, world-class horn sections, arrangements, and house concerts.